I'm using this graph definition command line parameters:
set locale "cs_CZ"; set encoding iso_8859_2; set term png font "/usr/share/fonts/truetype/times.ttf" 10
But on the X axis there are wrong characters in days/months.
What I'm doing wrong?
Here are samples, where I have used weekdays and moths as line description and in the description the characters are OK, but not on the X axis.
Weekdays
Between St and Pá should be Čt.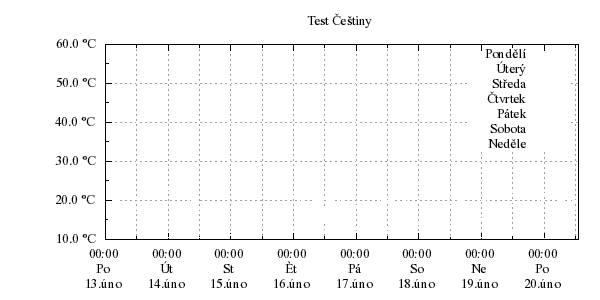 Moths 1-6
There should be "led, úno, bře, dub, kvě, čen" on the X axis.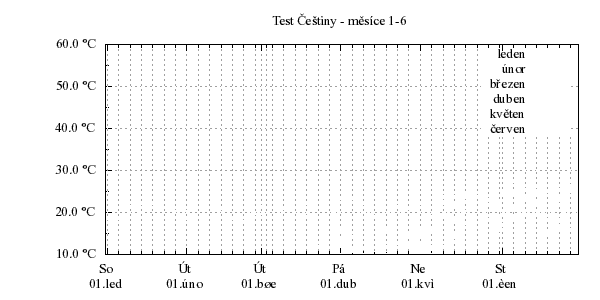 Moths 7-12
There should be "čec, srp, zář, říj, lis, pro" on the X axis.